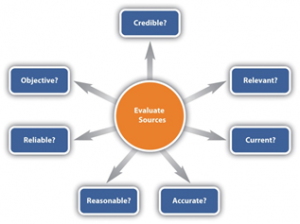 Evaluating a Research Article
May 12, 2016
Regions Hospital Conference Room C 2000
6:30 – 8:30 PM
2 CEUs   Free to MN IAFN members and $10 for non-members
Have you ever read a research article and wondered if it was valid and could be used to inform your practice? Come and learn from an expert researcher, Dr. Carolyn Porta.
Objectives:
Identify two reasons for critiquing a scientific article to inform practice.
Distinguish criteria for critiquing articles based on study design (quantitative, qualitative, mixed method, intervention, review).
Describe strategies to efficiently use research to inform evidence-based SANE practice.
After registering for this educational opportunity you will receive three articles and two critique guidelines to read ahead of the event. Read the critique guidelines and then the articles. Take notes considering the articles strengths and weaknesses. Carolyn will take us through the information in our time together.
Biography:
Dr. Carolyn Porta is a Sexual Assault Nurse Examiner (SANE-A) employed with the Regions SANE Program since 2007. In her full-time role, she is an Associate Professor in the Population Health and Systems Cooperative in the School of Nursing at the University of Minnesota, and adjunct associate professor in the Division of Epidemiology and Community Health of the School of Public Health. Her clinical expertise includes adolescent health, public health nursing, and forensic nursing; she has been a sexual assault nurse examiner since 1996, initially working with the Hennepin SARS program. Dr. Porta is a mixed method researcher with emphasis on development and testing of preventive interventions tailored to the needs and preferences of adolescents, young people, and their families. Use of innovative technologies characterizes Dr. Porta's work, including ecological momentary assessments via text messaging, mobile health applications, and photovoice. Dr. Porta teaches and conducts research that emphasizes physical and mental health promotion in the context of broader community and society, particularly for underserved and under resourced populations. She is currently involved in collaborative research across North America and Africa, addressing threats to health that range from uninsurance and social stigmas to gender based violence/interpersonal violence and zoonotic diseases. Dr. Porta has served on the International Association of Forensic Nurses Board of Directors. In this role, Dr. Porta supported the IAFN leadership team and represented members' perspectives, serving as a liaison for the International Advisory Committee and the Research Committee. She currently serves on the IAFN Research Committee, which is tasked with developing a IAFN statement of research priorities by 2017.