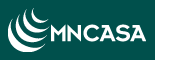 Registration is open for the May 17 and 18, 2012 Testimony Institute in Redwood Falls, MN.
Click here for more information!
The Sexual Violence Justice Institute (SVJI), a special program of the Minnesota Coalition Against Sexual Assault, is pleased to announce the receipt of a grant from the State of Minnesota's Office of Justice Programs.  The Expert Testimony Resources Project is designed to increase the use and effectiveness of expert testimony in criminal sexual conduct cases and increase the collaboration between healthcare professionals, prosecutors and victim advocates.  At the conclusion of this project, these professionals will better understand the tools available to vigorously prosecute these cases and more victims will benefit from a victim-centered response. This project will conclude in December 2012.Collaboration between Prosecutors and Healthcare Professionals
The successful prosecution of criminal sexual conduct cases requires collaboration among the disciplines most central to the criminal justice system – law enforcement, victim advocates, healthcare professionals and prosecutors.  Prosecutors and healthcare professionals have little opportunity to work with victims concurrently, and therefore have little opportunity to educate each other on their unique, but equally important, professional roles.  This lack of familiarity contributes to poor case outcomes because it is difficult for healthcare professionals to understand how their practices affect the criminal justice process, and it is difficult for prosecutors to understand what happens in exam rooms.  Yet, the strength of the prosecutor's case often hinges on the quality of the victim's interview and forensic evidence collection, elements of the case conducted by healthcare professionals. This Project will create several opportunities for these professionals to interact and educate each other on their roles.
New Opportunities Created by State v. Obeta
The recent Minnesota Supreme Court decision State v. Obeta, 796 N.W.2d 282 (Minn. 2011) creates an avenue for prosecutors to utilize general expert testimony to help explain victim behaviors that are commonly misunderstood by jurors such as delayed reporting or lack of physical resistance.  SVJI will develop a training curriculum to ensure that prosecutors and other professionals are aware of this new opportunity and understand when an expert might be warranted, and the limits of utilizing this type of testimony.
Testimony Institutes
Five Testimony Institutes will be held in various regions of Minnesota during this Project.  The Institutes will provide prosecutors, healthcare professionals and victim advocates with the education, tools and time to practice testimony-delivery and testimony-elicitation skills.  Participants will have the opportunity to review mock case files, prepare patient charts, and practice their testimony skills in a true-to-life courtroom setting.  Having the opportunity to practice testimony skills and receive feedback will reduce the anxiety that many professionals have associated with testifying.
Upcoming Testimony Institutes are scheduled for Redwood Falls, May 17th and 18th, 2012; Grand Rapids, July 16th and 17th, 2012; and a final Testimony Institute is being planned for Fall 2012 in the Minneapolis/Saint Paul metropolitan area.
Learn More
To learn more about the Testimony Institutes or other project activites, please contact Melia Garza, Project Coordinator at melia@mncasa.org or Caroline Palmer, Staff Attorney at caroline@mncasa.org.
This project was supported by Grant No. 2011-VAWA-00221 awarded by the Minnesota Office of Justice Programs with funding from the Office on Violence Against Women, U.S. Department of Justice. The opinions, findings, conclusions, and recommendations expressed in this project are those of the MNCASA and do not necessarily represent the views of the Minnesota Department of Public Safety or the Department of Justice, Office on Violence Against Women.