President 
Ellen Johnson BA RN SANE-A CPEN CEN   Regions Hospital SANE Program Supervisor
Ellen has been a SANE since 2002, and the Supervisor of the Regions SANE Program since 2005. She is committed to sharing her skills and knowledge with others, which fits in well with her involvement in the MN IAFN since its inception in 2010. Ellen has served as President of the MN IAFN in the recent past, and is interested in serving again to mentor newer SANEs in leadership roles within MN IAFN. Ellen is a committed leader who is fully engaged and present, serving the nurses and chapter members caring for victims of violence.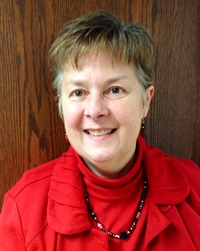 President Elect 
Alaine Ripley PAVSA SANE Program 
Alaine Ripley, RN, SANE-A has been a SANE with the PAVSA (Program for Aid to Victims of Sexual Assault) SANE program in Duluth, MN since 2015. She has partnered with SafeHarbor to develop the PAVSA SANE trafficking protocol. Alaine teaches community and medical professional education on trafficking, domestic violence, and PAVSA services. She has been an RN for 10 years and has a passion for serving those effected by sexual violence. Alaine is excited to expand her role as a SANE by serving on the MN Chapter of the IAFN Board of Directors. Outside of work she looks forward to spending time with her family enjoying outdoor activities in Duluth, live music, volunteering, and taking hip hop and jazz dance classes.
Immediate Past President 
Alisha Blazevic RN, SANE-A
Alisha believes every person presenting for care after a sexual assault deserves the expertise and compassion of seeing a SANE. She has practiced SANE nursing for over ten years and is currently the Lead SANE for PAVSA, the Program for Aid to Victims of Sexual Assault in Duluth. Alisha holds a Bachelor's degree in Nursing and has worked as a Registered Nurse for 16years. She is excited to continue the growth of SANE knowledge and practice not only in the Duluth region but throughout Minnesota.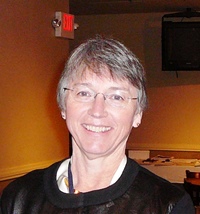 Secretary/Treasurer
Barb Kern-Pieh
I have an alphabet soup following my name on my professional signature! I received my B.S. degree in Family Life and Health, followed by RN, Then MSN as a CNM (Certified Nurse Midwife). I practiced in Women's health and Midwifery for many years. During that time I have been honored to be a teacher to many of the SANE's in training - on the art and science of speculum use. 
In 2004 I began to provide direct care as a SANE. In 2010 I became the Clinical Care Supervisor of the Sexual Assault Program at HCMC. In 2015 I retired so that I could expand my clinical practice into Advanced Forensic Nursing with the Allina Program, and I work with the Child Advocacy Center -"CornerHouse". CornerHouse is the Multidisciplinary agency providing services to children, adolescents, and developmentally disabled adults, who may have been victims or witness to violence. I also continue to be a provider at a local adolescent clinic and Minnesota now credentials us as "Advanced Practice Registered Nurse" - APRN. I was the first Treasurer for MNIAFN, and am pleased to join the leadership team again as Secretary - Treasurer. 
Education Director
Kelly Nelson-Cichosz RN, BSN, SANE-A
Lead Forensic Nurse for the Allina Health Forensic Nursing Program
Kelly has been a registered nurse since 1999. Since graduation, she has been practicing in the emergency department. In 2015, Kelly took a SANE on-call position working for the Unity program while also leading the St. Francis Forensic Program as well. Earlier this year, Kelly took a full-time role assuming the role as the Lead Forensic Nurse for the Allina Health Forensic Nursing program. She is SANE-A certified and is currently working towards obtaining her SANE-P certification. Kelly has a strong passion caring for victims of both Sexual Assault and Domestic Violence patients. After attending the IAFN international conference, she set a personal goal to become more involved in the IAFN MN Chapter and expand her passion to other nurses. Kelly is committed to this group and serving in whatever capacity her talents can best be utilized. On a personal note, she is married with seven children. Kelly lives on a small hobby farm where they raise chickens and tend to six bee colonies.